Real, Professional Digital Marketing Services.
Premier Digital Marketing Agency
Designed For Small To Medium Size Businesses
Our 5-star Google My Business rating says it all. We offer digital marketing services from our headquarters in Fort Lauderdale Florida. Contact us and we'll review your online presence and send you a customized proposal for our services based on your needs. We offer white hat SEO techniques, social media management, ad management, ROI analysis and analytics to do so.
Generate More Leads & Sales
Imagine doing nothing to generate leads & sales when you rank high in search engines. Imagine running ads on popular websites that make you far more money than you put into them. You can have this when you hire a lean and affordable promotion machine-like Correct Digital. Generate leads online when you let a full digital marketing team work for you. We not only generate leads but nurture them as well. Let's create some business promotion ideas together and achieve success!
Contact Us Now
Request A Free Consultation
""
keyboard_arrow_leftPrevious
Nextkeyboard_arrow_right
Some Of Our Digital Marketing Services…
What Does A Digital Marketing Agency Like Us Do?
Digital marketing services from Correct Digital mean maximizing your marketing dollars online. We only hire top marketers with experience in their respective field. From graphic designers social media manager and SEO experts to information analysts, we have the means to help you online. Examples of online advertising include SEO, website design, and paid advertising.
As a digital ad agency and SEO company, we know the tricks of the trade when it comes to paid and organic traffic. SEO services help you rank in search engines and generate leads for free. We only use what the SEO industry calls "white hat" practices that don't hurt your ranking in a given search engine in the long run. When it comes to paid advertising we know what we are doing. We take care of optimization and data analysis to help them run at peak performance. Maximize your conversion rates while not paying any more money than you already are.
SEO Is Always Changing… Are You Keeping Up?
If you want high-quality SEO services, work with us. We stay up to date on all the latest algorithm updates. What worked several years ago will now get you penalized. We offer all the standard SEO practices an SEO firm will give you plus much more. We offer experience, integrity, and transparent reporting in our work each month.
We utilize all the tools necessary to rank your business higher in search engines. We use everything from directory listings, social media, backlink creation, and technical SEO on your website to get you guaranteed results.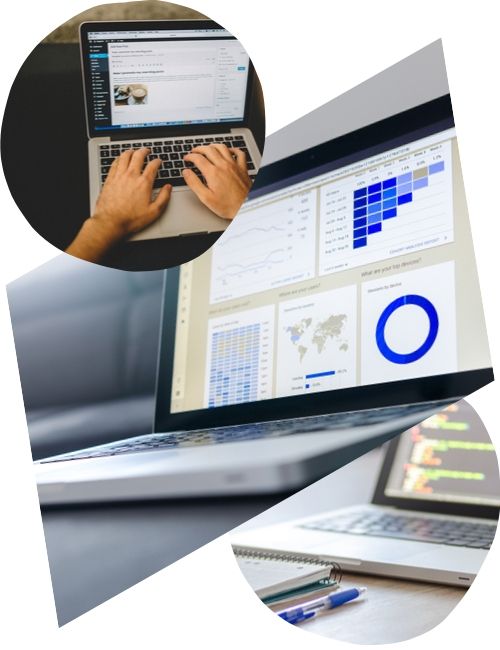 Real Testimonials

From Real Business Owners
Steve Williams | Interactive Media Technologies

We found Correct Digital in 2016 after conducting an extensive search for a well qualified, well rounded US based SEO expert that our team could work with directly. Since then, Correct Digital has successfully and effectively guided our online properties through the ever changing SEO environments without the usual quality degradation that takes place due to outsourcing.
Steven Malca | South American Initiative (Non Profit)

Correct Digital has helped my non-profit immensely since I started working with them back in 2016. They have helped us navigate the fast-paced world of online promotion through their command of Google AdWords that has allowed my non-profit's message to be spread around the world. I highly recommend Correct Digital's advertising services to anyone looking to upgrade their online presence.
What Is A Digital Marketing Campaign?
A digital marketing campaign involves a combination of techniques. Social media management, paid advertising and search engine optimization all play a role. The goal of this type of campaign is to increase sales/leads and visibility, and brand trust online. The combined result is an improvement in all areas: social media presence, search engine rankings, and ROI from ads. Focusing on only one aspect can result in wasted promotion dollars. This is why hiring experts in all of these areas is crucial to success.
A digital marketing campaign that's conducted well can give you great results. This type of success from digital marketing work is what Correct Digital, Inc is all about. We hire experienced social media managers, digital marketing and SEO experts, and paid advertising specialists. These professionals help guide our clients toward our common goal. Increased profits and higher ROI are both what our clients, and what we, want.
How Does Social Media Presence/Engagement Improve Search Engine Rankings?
It seems odd that social media presence would affect your income online. However, social media engagement correlates to higher search engine rankings. This is a well-known fact within the SEO community. This is why social media management is a part of our strategy used to drive results for our clients. What the SEO community refers to "social signals"; likes, shares, and comments. Are the engagements that help SEO. These social signals analyzed by Google and other search engines. Are helpful when determining authority and credibility. Both of which are central to ranking high in search results.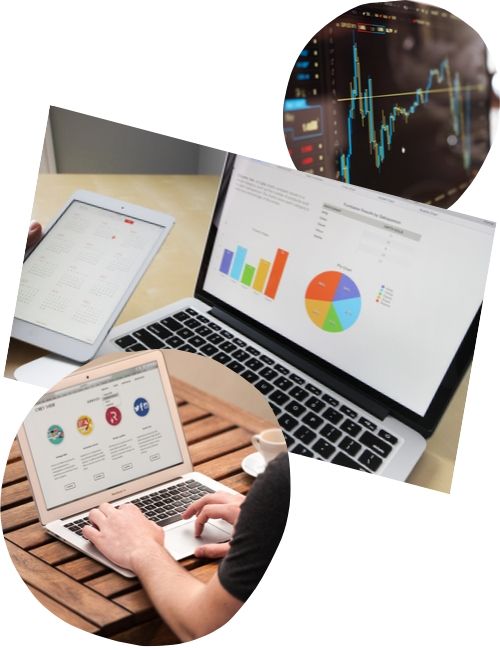 A Few Brands We've Helped Grow…